Hacking became more and more easier because the way everyone takes care of there safety especially on the interent. A Hacker can get more then a username and password, the person can get your date of birth, social security number,personal emails, and phone number
Hacking is something everyone wants to avoid especially when it comes to social media here are ways to prevent them:
put strong passwords
NEVER put the same password for each account your making
NEVER share passwords with anyone even if you know them
when the hacker ask for information the person gets your credit information which leads to (opening private BANK ACCOUNTS)
here's more information towards the negatives of hacking!
reusing passwords is a bad practice if you reuse a password in a service under attackers control, they maybe successful when attempting to login as you in other services.having an email shows how it can be easily copied to make it look real. when someone has a fake emial it often contains links to personal emails and sites or fake cites.
When hackers see a phone connected to wifi they can easily think of how easy it can be to hack into there phone and get personal emials, credit card information, and many more information you wouldn't want realeased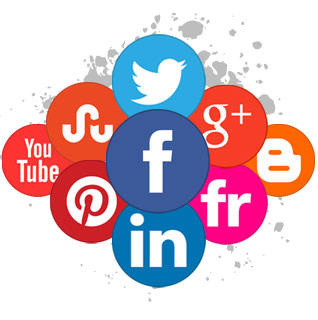 There's an acronym people use which is known as UPDATE and it means
Update Regularly:

Use auto-updates to get the latest patches for apps, software and operating systems
Passwords: Don't re-use them

using the same passwords on a whole raft of logins is a mad mistake towards your personal information.
Download from authorised sources:

weather you 'side-lod' apps (self- install them) or go for open source software make you get them from a more trusted website
Administrator' shouldn't be your default setting:

Don't log in as admin on your computer for day to day use (excpect when you have to, like if you're installing app. if you download something dodgy or have already been connected to it hackers can track and change anything you want.
Turn off when your done:

That includes logging out of sites when you've had your fill of memes, switching off the computer when you leave the housee, or disconnecting the WiFi when you are not using it
Encrypt to keep yourself unreadable:

when you're logging in or prooviding payment details always check what website your using and how it starts with

EXAMPLE: https or URL